Congratulations to BBIF!
Big Babies, Infantilists, and Friends (BBIF) celebrated its 20th anniversary Sept 22nd, 2013. This AB/DL owned-and-operated resource hosts a general email forum as well as several regional groups. For more nostalgic browsing, it also hosts usenet's Alt.Sex.Fetish.Diapers Resource List and FAQ (which still lists this website under its original title, "BitterGrey's Den").
---
They are deep and lasting urges with a specific focus; diapers and/or babyhood. Infantilism is the desire to be a baby. Even with the Internet and TV shows about adult babies, infantilism is still widely misunderstood.
Diaper fetishes are easier to describe - they are a fetish for diapers. Infantilism isn't a diaper fetish, but one person might have both. Neither involve actual children.
An Adult Baby and/or Diaper Lover (AB/DL or ABDL) might have infantilism, a diaper fetish, some other condition, or might simply want to wear diapers and/or be a baby. The causes are as diverse as the adult babies and diaper lovers themselves.
Other than a potential risk of diaper rash, these desires aren't directly harmful. Still, indirect risks, concerns, and misunderstandings might need to be addressed.
Learning More
This website also provides information on the practices of ABDLs as well as an A to Z index and glossary. Those interested in a printable overview should see the ABDL Primer. The Wikipedia article on paraphilic infantilism was based on this primer.
Data collection for the four-part ABDL survey series is complete. So far, the project has increased the depth and breadth of our understanding of the ABDL community. There is still much data to analyze, so the project will continue for some time to come. The results of past survey work by others, including Dr. Tom Speaker, are also available.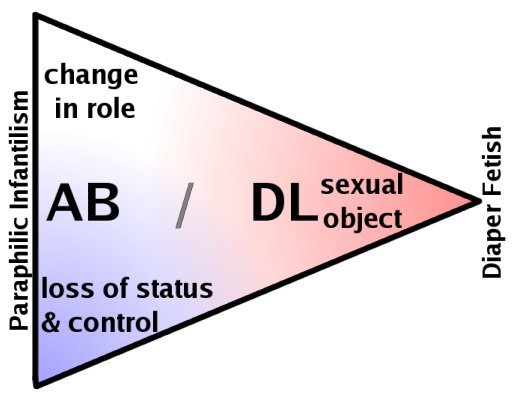 Do you have questions, tips, suggestions, or other comments?

Email BitterGrey
Last Update: 23 Sept 2013 | First: 17 August 1995